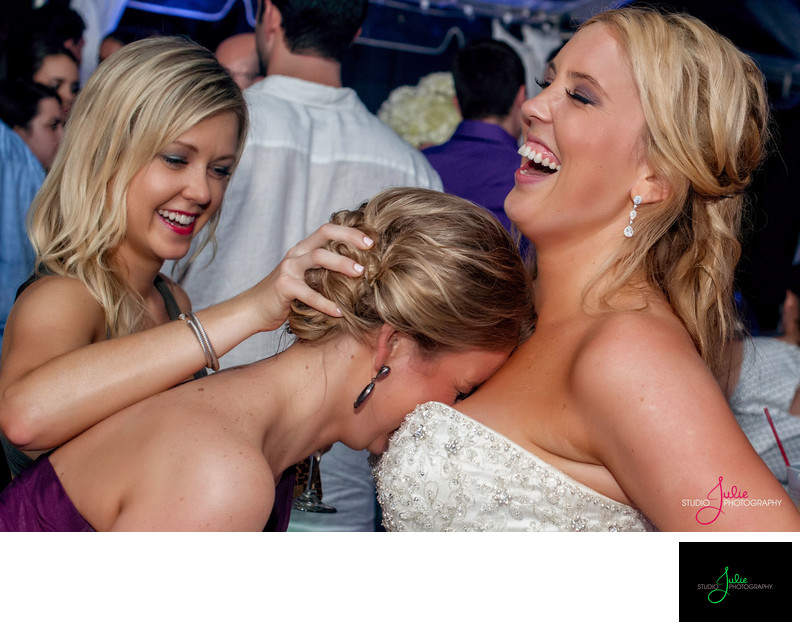 Wedding FAQs
What do you mean by "documentary"?
We cut the strings and give little direction. Documentary photography is capturing what actually happens, rather than trying to orchestrate events to photograph. Some of our clients worry this equates to ugliness. It doesn't. Life is beautiful. When we are open to the story and shoot to capture it as it unfolds, magic happens. That is documentary coverage, oh and we want you to actually enjoy your wedding day.
What is a moment?
It's a facial expression of delight, an unplanned giggle, a spontaneous hug – those are moments. That's a pretty broad description, we know, but in essence it's capturing a split-second of significance. These moments typically don't come when the wedding party is lined up and facing a camera with the same enthusiasm as facing a firing squad. They come when the bride and groom, their friends and their families are interacting as if there wasn't a camera in sight. They come naturally.
What about portraits and formal photography?
Here's the thing: this is about the day you Exchange Vows and Make Lifelong Promises to One Another. Wow. So let this NOT be the Day You Posed for a Gagillion Photos. That said, we're going to be able to deliver both standard and creative photos of the bride and groom, family and friends in such a way that our services won't dominate the wedding day. We can work with your schedule, or schedule extra days, so that everything feels natural and the photographs are still outstanding.
What about photographs of details?
We understand that you worked hard to add pieces of yourselves to the wedding day with the cake, the flowers and other little details that go into the day. We make sure that we have images of them all, however since we believe that is not what the day is really about, we do not showcase them that often in blog posts and samples galleries.
Should I give you a shot list?
Please don't...we really don't want to see your Pinterest boards either (we say that in our sweetest Southern voice). We will have several in-depth conversations about your wedding & the details that will be involved in your big day.
How do we hire you?
Click Here to reach us with questions about pricing, products and availability. Once we have talked about your wedding, we'll send you a password-protected site where you can sign your contract and pay the retainer. Everything can be done online or over the phone, but nothing would make us happier than to meet you in person in Key West. After that, you can count on us to be there with our cameras for the best day of your life.
Key West Wedding and Portrait Photographer