ABOUT US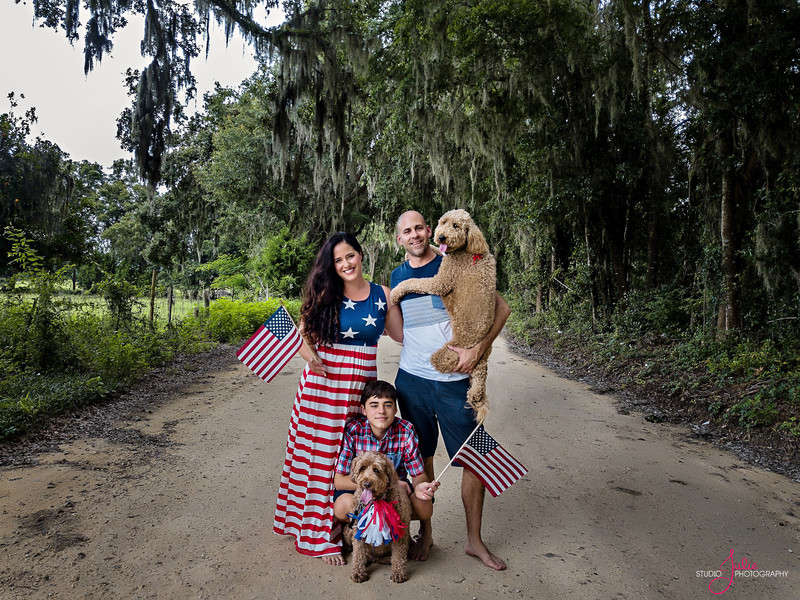 This talented team of Key West based photographers met in Savannah in their early teens and have been together ever since. They are easily the most sought-after photographers (wedding and otherwise) in Key West. They truly believe Key West sets the perfect backdrop for Destination Weddings. The laid-back Island vibes, unique wedding venues, trop rock bands and exquisite cuisine...Key West...There loves are of course their son Jackson and his 2 Goldendoodle sisters... oh and dressing up in costume for any occasion.
Julie Ambos loves 80's music, silly video clips and DOGS...
She loves God, family, Southern food and longs runs, preferably with a Disney theme. Julie is known to accumulate too much change in the bottom of her Kate Spade handbag (seriously, it's heavy), but never ignores a client's phone call. Her umbrella may be misplaced with alarming regularity but when it comes to her cameras, they are always within arms reach.
David Ambos loves classic rock, dark liquor and anything Comic Book...
He loves Mexican food, good whiskey, and the slap of water on the hull of his custom-made paddleboard. David loves obstacle races, the muddier the better, and never goes anywhere without his adventure kit (Go Pro's, BOTE inflatable paddle board, camera housings/mounts and drones). In fact, one of his GoPro's may very well be rolling around on the floorboard of his car right now.
Despite their differences, they share a huge love for photography. And of course, each other.
Julie Ambos' fascination with photography started early. Hanging in her family home were two side-by-side portraits: one of her sister, perfectly coiffed and surrounded by carefully arranged stuffed animals; and one of Julie, tangled hair, one sock falling down and struggling to put on a pair of shoes. Julie passed those photos every day until the idea that people and character should be in photographs was as second nature as bee-bopping to '80s music.
David Ambos' passion for photography took a circuitous route through an interest in wedding videography when that was a budding industry. During their brief stay in Louisiana, he learned and mastered the craft and partnered with Julie who edited the raw footage into a flawless story.
Fast-forward fifteen years and you will meet two self-made, successful, award-winning artists who, despite their interest in all visual mediums, have devoted themselves exclusively to photography in Key West. A gigantic portion of their business is photographing weddings, photojournalistic style.
Below the bubbly surface that will charm both bride and groom, are serious professionals and incredible artists. They commit to the couple and bring their best selves to every event. Their services are thorough and timely — initial consultations, boudoir photography (classy shots that are a great groom's gift), wedding albums, framed portraits and more. Their appreciation of your story is boundless —groomsmen grooving on the dance floor under the disco lights to couples so clearly in love, it's palpable.
Julie and David say being a photographer is about much more than working a camera. It's about being an emotional anchor, a willing and happy participant of the party, and a guide that can maintain order and flow. The best shooters have wedding etiquette committed to memory, can soothe cranky children, and leap over overbearing family members in a single bound. The best shooters capture the whole family at a precious moment of celebration in Key West. The best shooters coax the couple's inner self and relationship into images designed to last a lifetime.
Of course, wedding photography is just the tip of the Studio Julie iceberg. They also offer engagement sessions, boudoir packages, senior portraits, family portraits, newborn photos and their unique "Day in the Life" photo session.
Clients looking through Studio Julie's portfolio often have one thing to say, softly, under their breathe … "ooooh, I want that."— Sara Matthis


Key West Wedding and Portrait Photographer